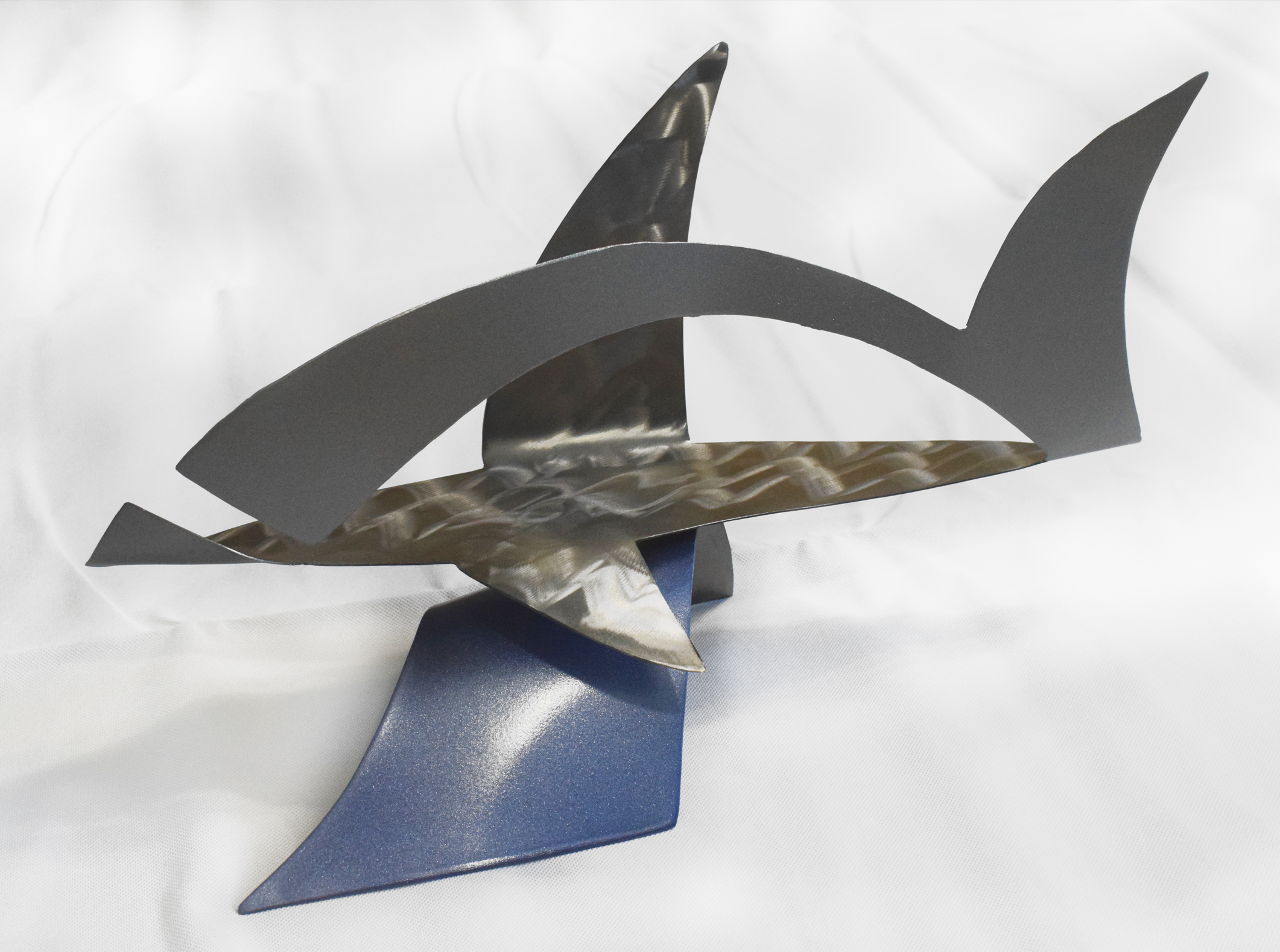 Two Piece Shark
More serene sharky action. Two pieces of 20 gauge steel, cut, folded and welded together. Pearl grey and brushed steel body riding a metallic blue wave. Clear coat to finish.
Length: 43cm (17")
Depth: 15cm (6")
Height: 25cm (10")
Weight: 1kg (2.2lbs)

Please visit my Etsy shop for prices or contact me directly for bespoke projects.