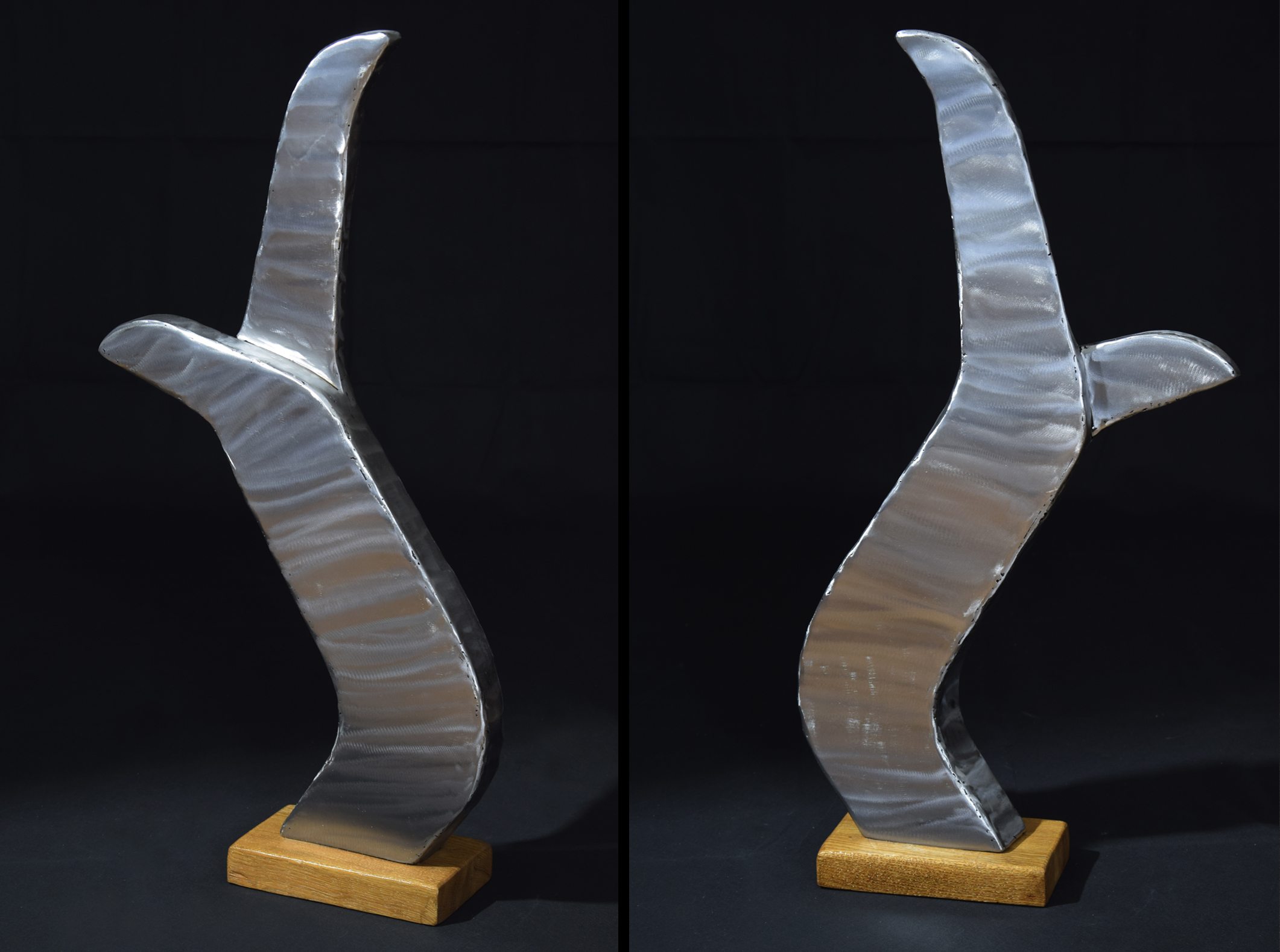 Two Penguins
...one sculpture. Not an animal piece but it does suggest two penguins staring off in opposite directions. Or is it just me? 6mm steel framework with 18 gauge mild steel outer. Set on a glossed block of oak. Clear coat finish.
Height: 80cm (31.5")
Width: 40cm (15.5")
Depth: 13cm (5")
Weight: 4kg (8.8lbs)

Please visit my Etsy shop for prices or contact me directly for bespoke projects.