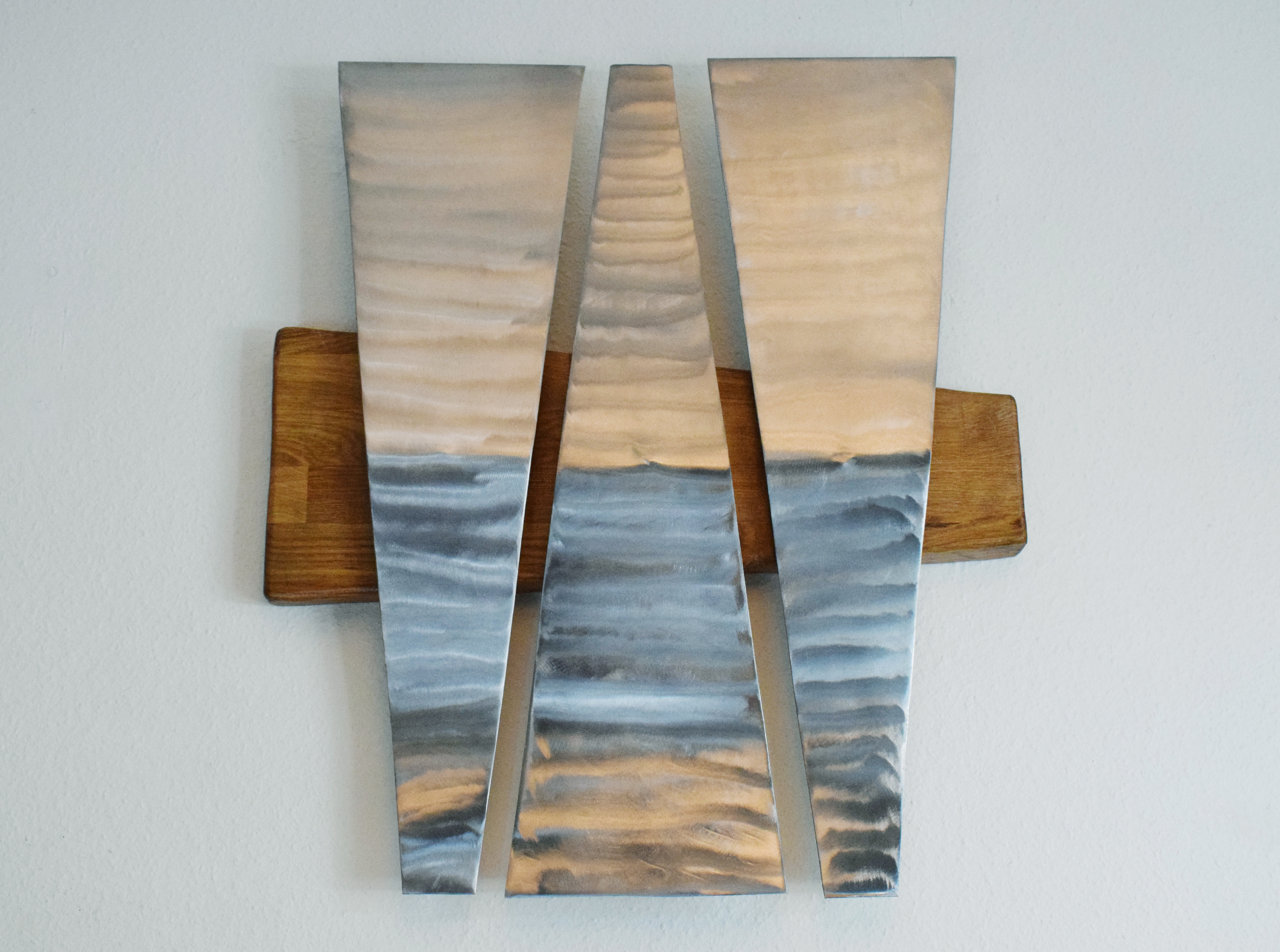 Tryptich Slice
A triumvirate of tin - 20 gauge mild steel actually, but that doesn't trip off the tongue so well. Three curved, polished slices set floating off a 40mm deep oak panel.
Height: 60cm (23.5")
Width: 53cm (21")
Depth from wall: 7.5cm (3")
Weight: 4.6kg (10lbs)

Please visit my Etsy shop for prices or contact me directly for bespoke projects.