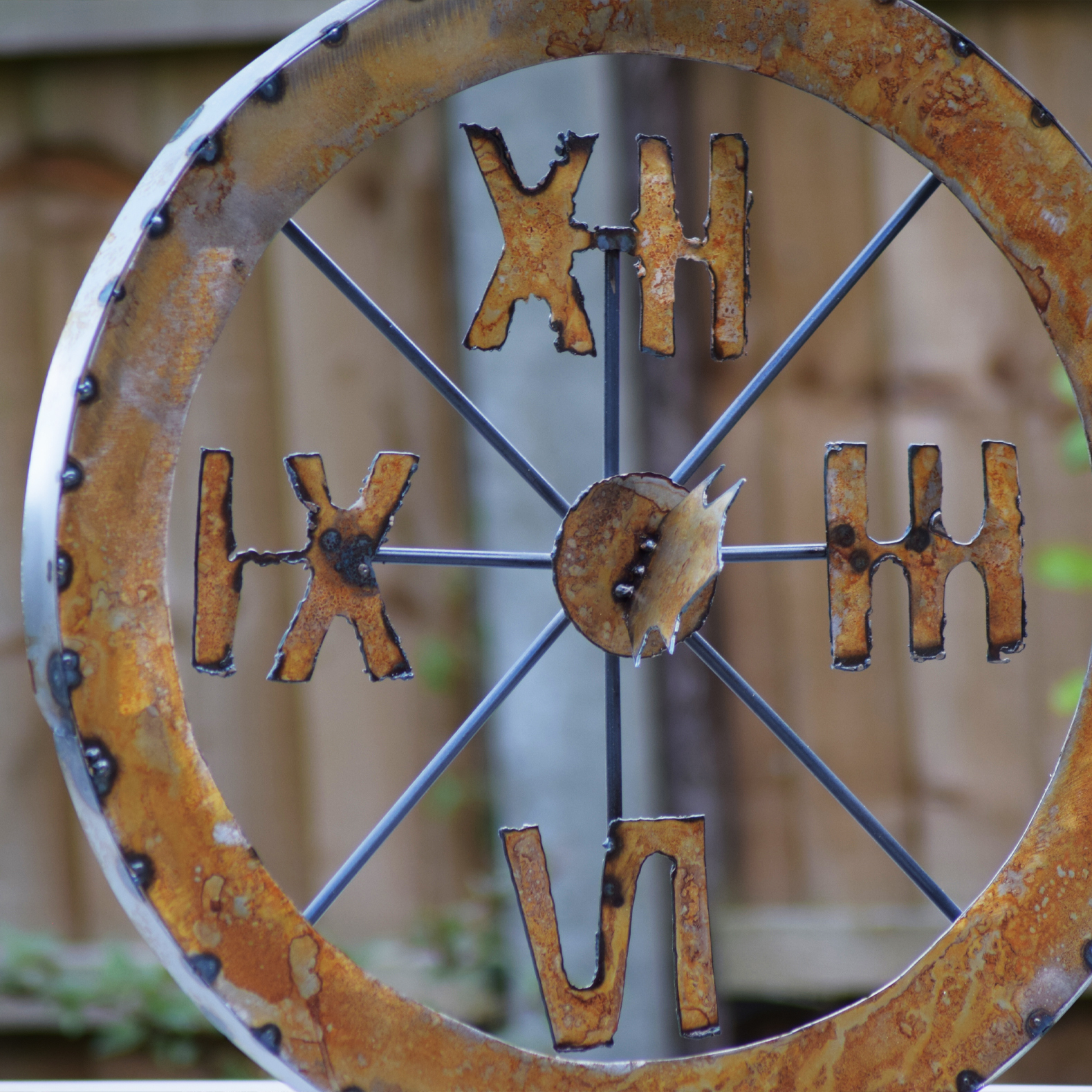 Sundial(ish)
Steampunk meets Pimms. Perfect for a garden wall or even indoors. Made from 18 gauge steel, prematurely rusted and sealed. Spiky centrepiece spins on central bolt thread. Can be created to any size (almost).
Height: 50cm (19.5"
Width: 50cm (19.5")
Body depth: 3cm (1.2")
Weight: 2.2kg (4.8lbs)

Please visit my Etsy shop for prices or contact me directly for bespoke projects.