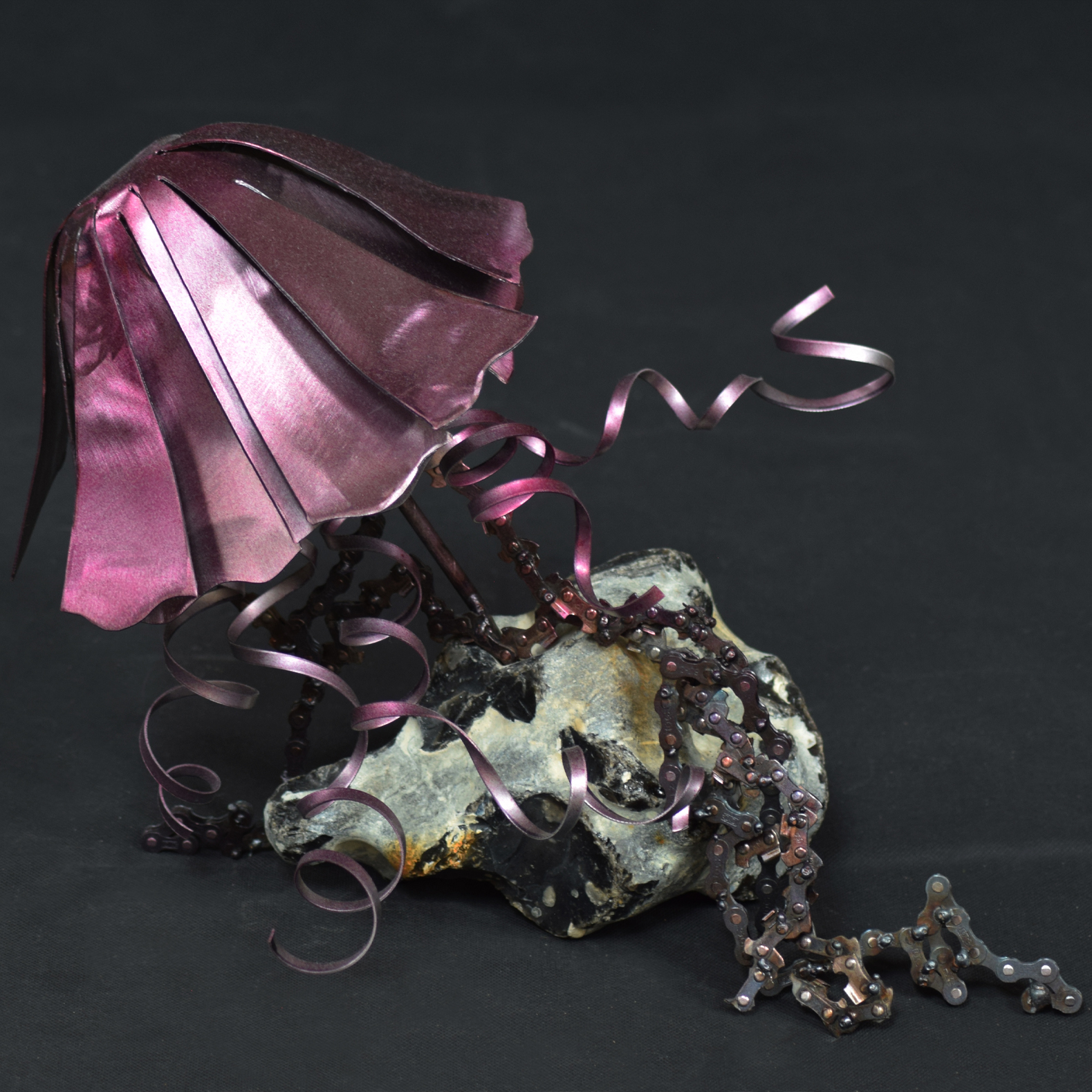 Jellyfish
You can almost feel the current. 18 gauge mild steel on a 6mm steel bar, set in a Kent coast sea stone. Light candy red paint and gloss clear coat finish. Bike chain and chainsaw chain for extra garnish.
Height: 28cm (11")
Width: 30cm (12")
Depth: 18cm (7")
Weight: 3.8kg (8lbs)

Please visit my Etsy shop for prices or contact me directly for bespoke projects.