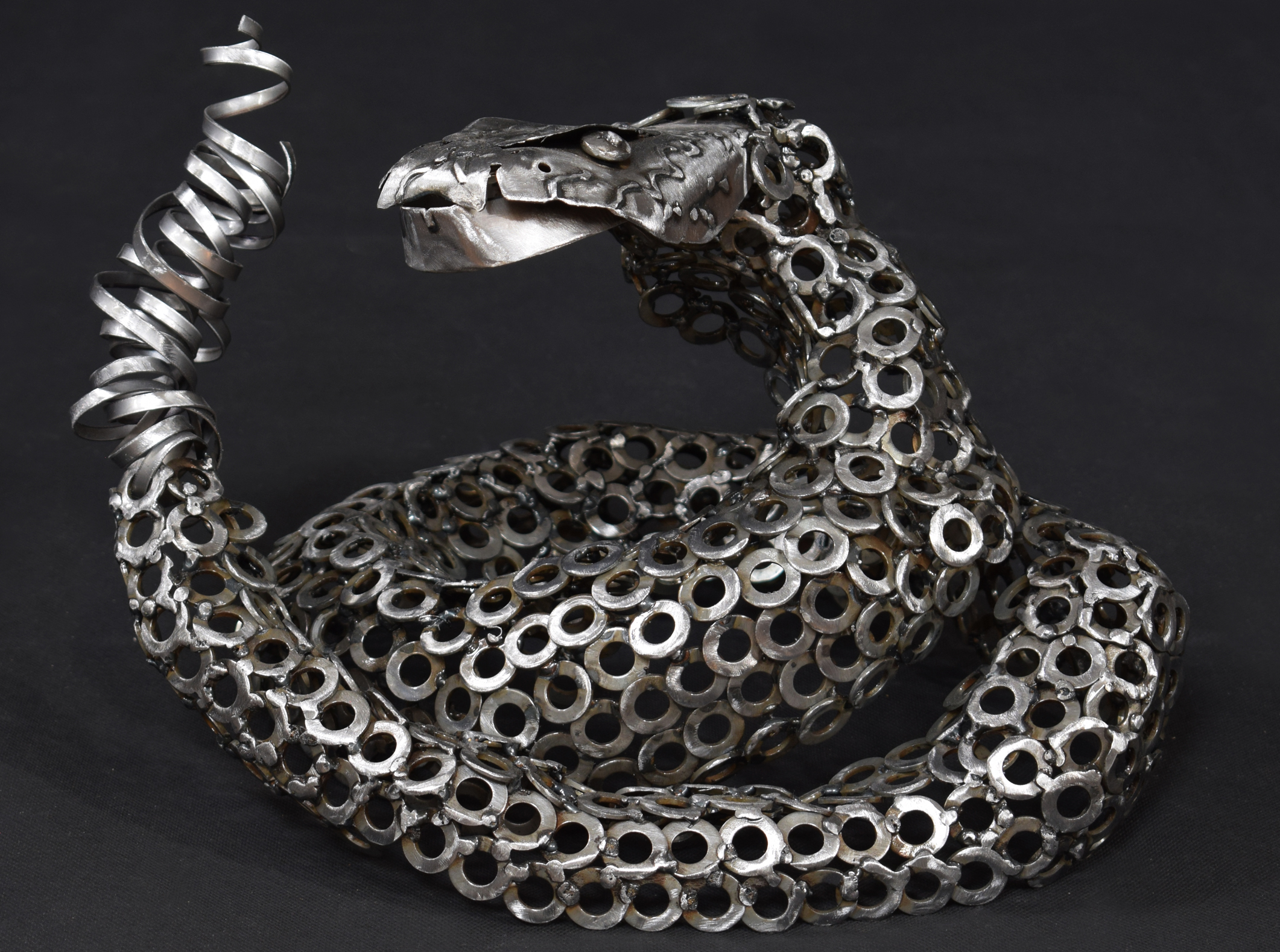 Jake
...the rattlesnake. Approximately 470 (yes I counted them) 20mm steel washers welded together. The head and rattle cut from 18 gauge steel. Gloss clear coat finish.
Depth: 27cm (10.5')
Width: 34cm (13")
Height: 25cm (10")
Weight: 2.2kg (4.8lbs)

Please visit my Etsy shop for prices or contact me directly for bespoke projects.