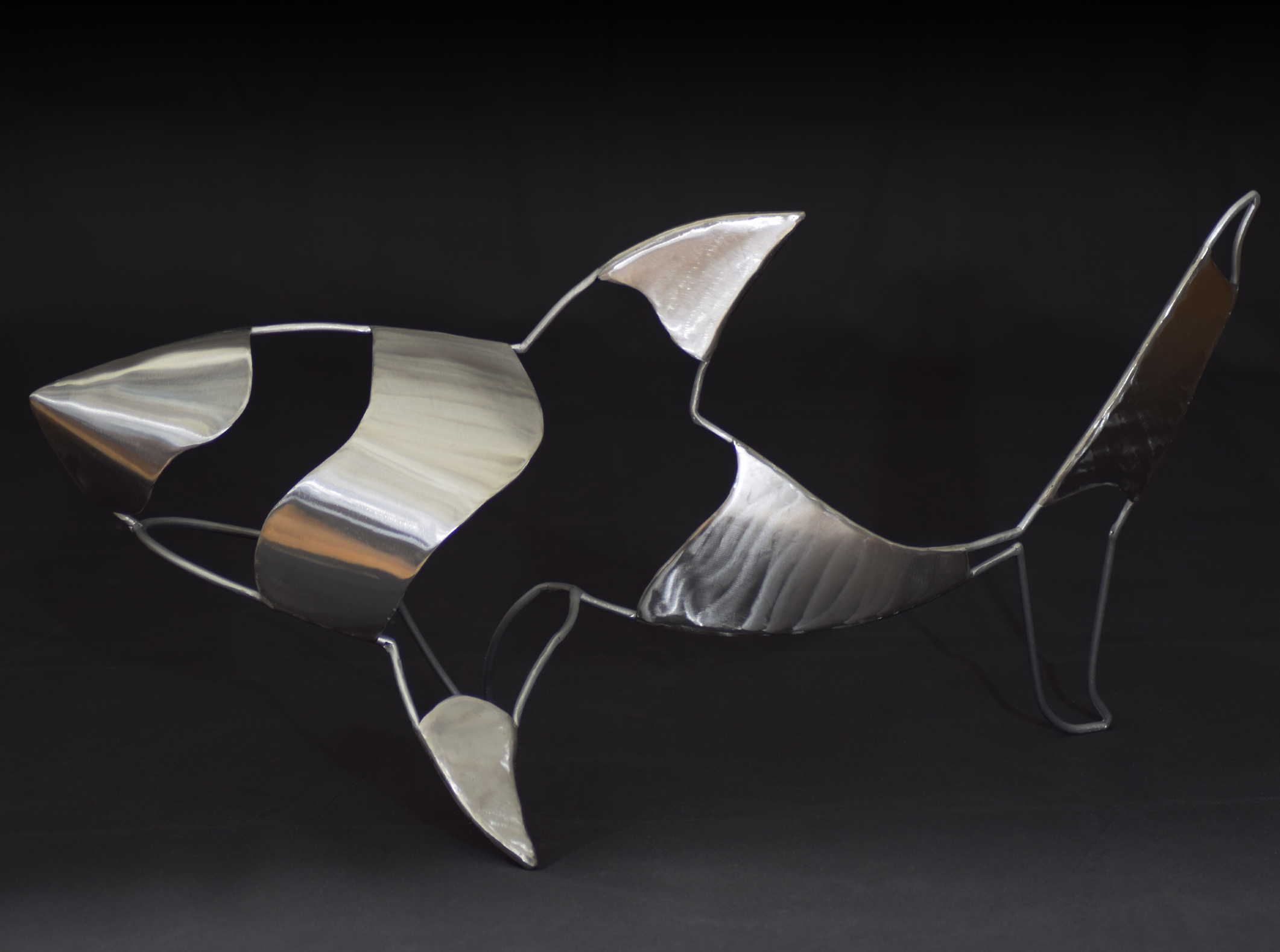 Great White Steel
A shiny bite from the ocean. 6mm steel skeleton with 18 gauge mild steel plate polished skin. Pearl grey frame, clear coat finish.
Length: 79cm (31")
Width: 28cm (11")
Height: 37cm (14.5")
Weight: 1.5kg (3lbs)

Please visit my Etsy shop for prices or contact me directly for bespoke projects.