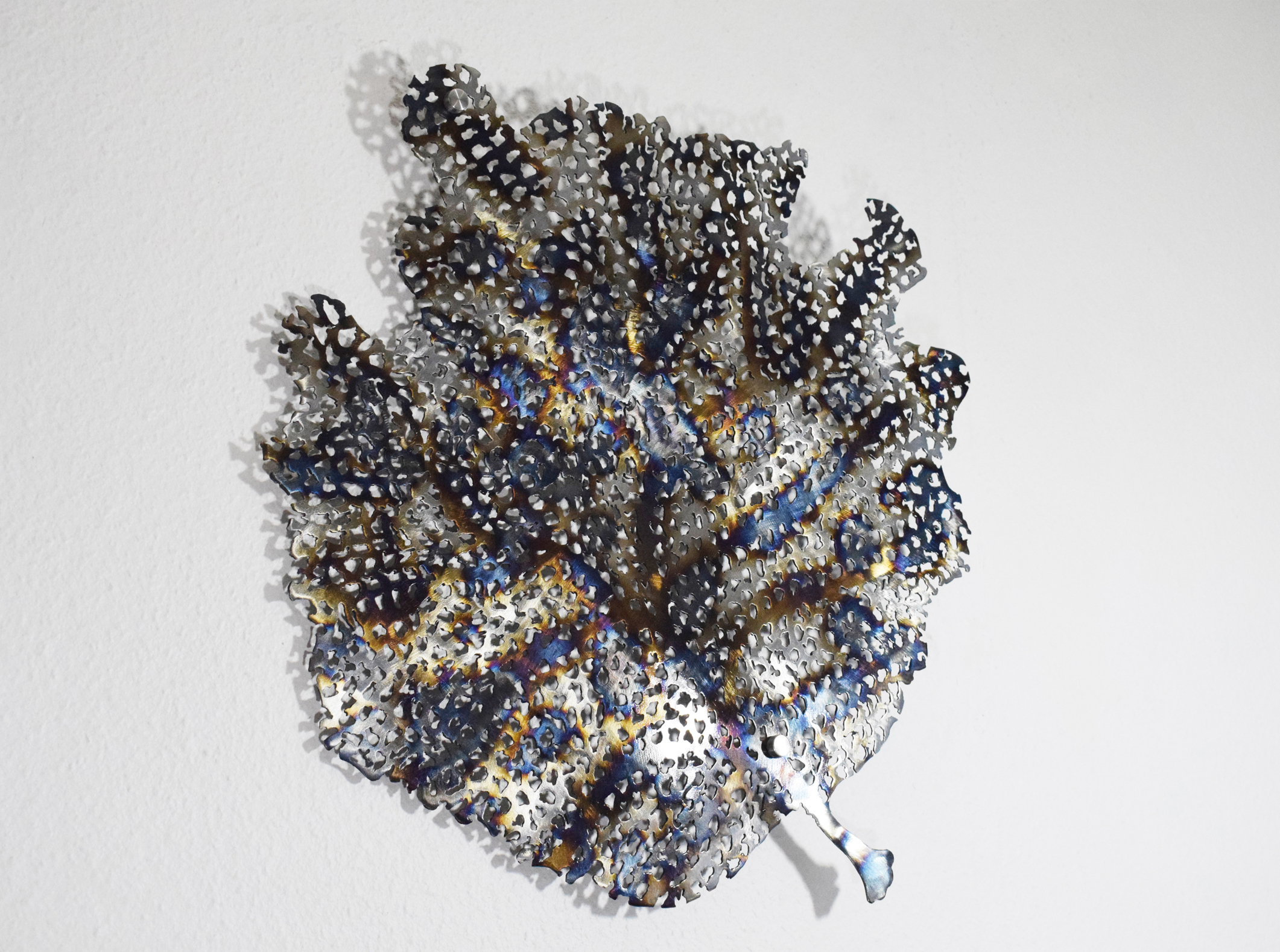 Gorgeous Gorgonian
An undersea fan coral, not drowning, but waving. Every single hole plasma cut by hand to create this unique piece. Made from 18 gauge steel, heat-treated for a stunning multi-colour finish, and clear coated for protection. Has two 20mm standoffs for hanging.
Width: 50cm (20")
Height: 50cm (20")
Depth: 3cm (1.5")
Weight: 1kg (2.2lbs)

Please visit my Etsy shop for prices or contact me directly for bespoke projects.