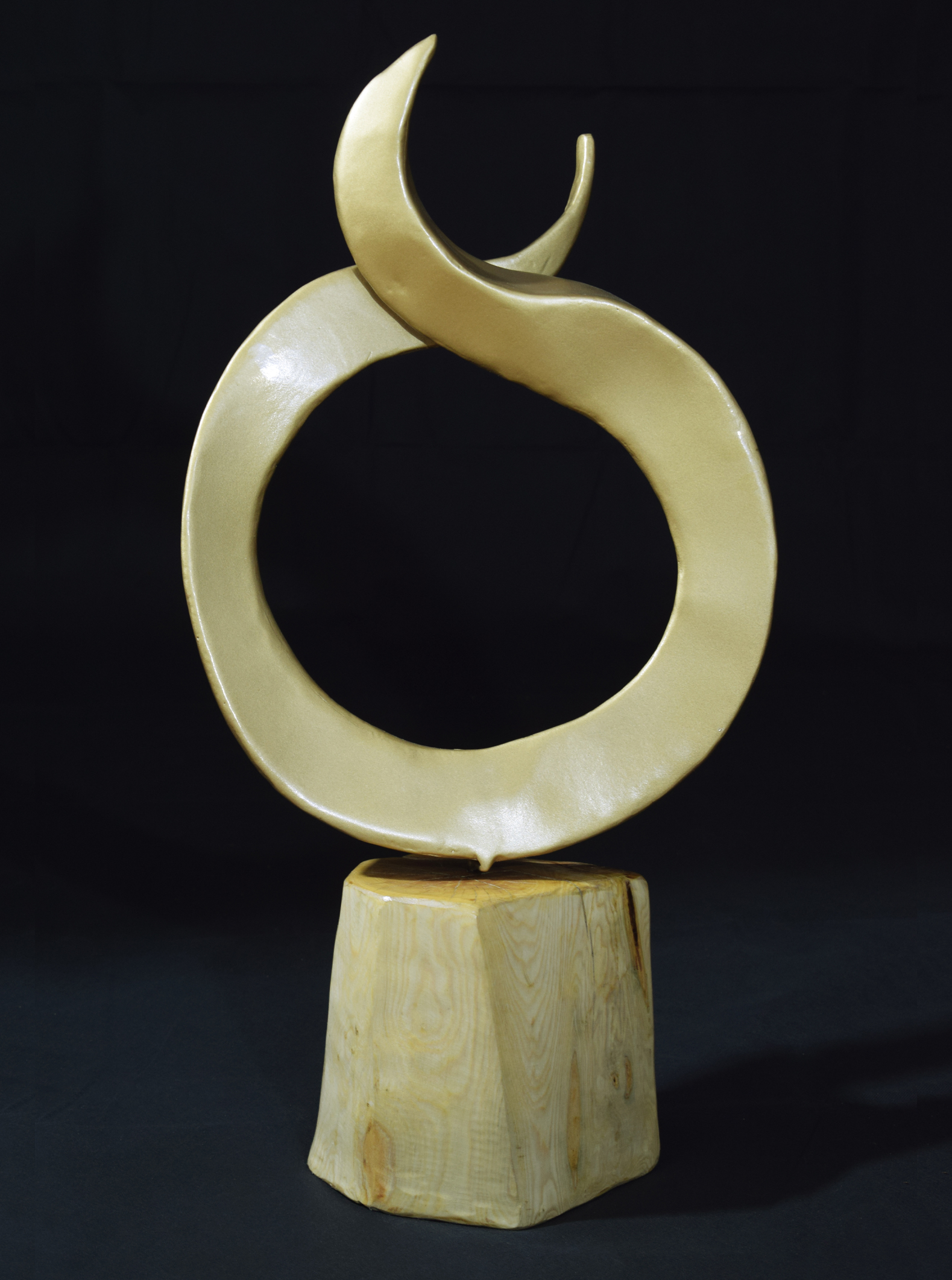 Golden Flame
Is it a bird? Is it a flame? It's a flame. 6mm steel framework with 20 gauge mild steel outer. Set in a gloss varnished block of beechwood - spins freely. Gold paint finish and clear coat.
Height: 74cm (29")
Width: 38cm (15")
Base width: 20cm x 15cm (7.5" x 6")
Weight: 7kg (15lbs)

Please visit my Etsy shop for prices or contact me directly for bespoke projects.