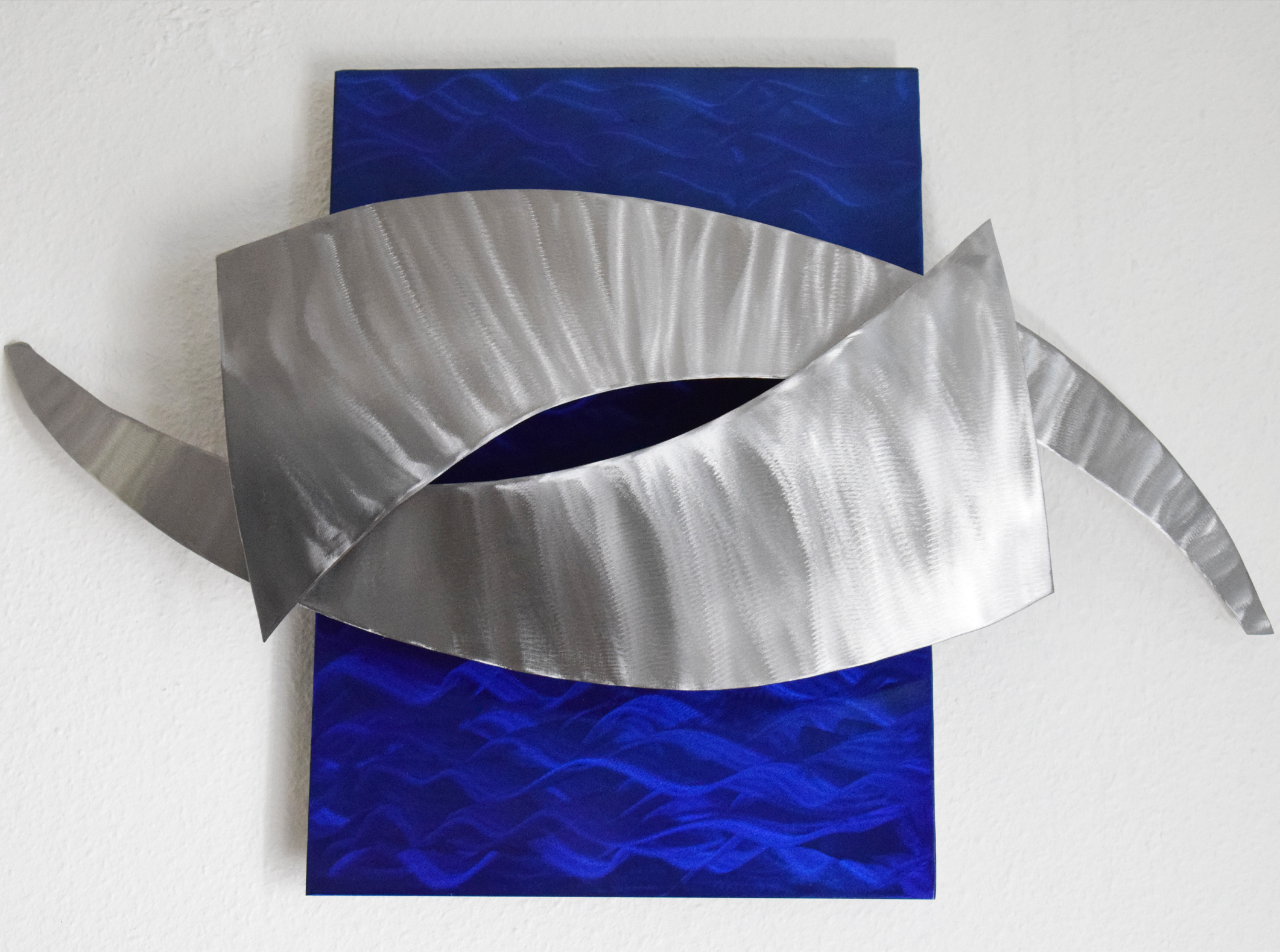 Fishin' Blue
Floatin' off the wall. The ocean, the steel and the fish. Steel base with 3cm stand off. Candy blue finish and clear coat.
Height: 42cm (16.5")
Width: 52cm (20.5")
Depth from wall: 10cm (4")
Weight: 3.6kg (8lbs)

Please visit my Etsy shop for prices or contact me directly for bespoke projects.