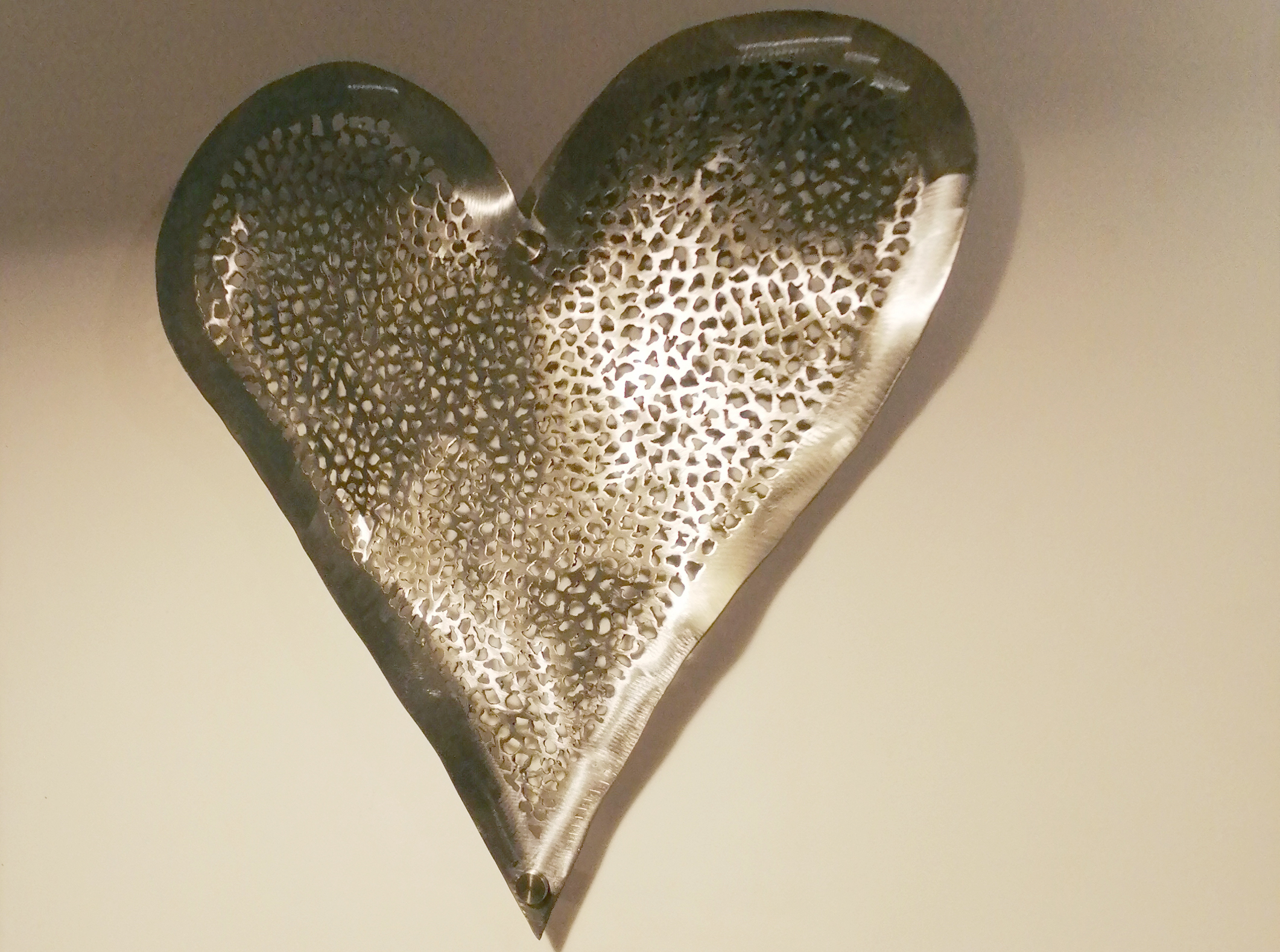 Coral Heart
Lots of little holes. Polished and warped. Not a heart of steel, but a "Coral Heart". Cut from 18 guage steel, polished and clear coated for protection and sheen. Has two 20mm standoffs for hanging.
Length: 52cm (21")
Width: 50cm (20")
Depth: 3cm (1.2")
Weight: 1kg (2.2lbs)

Please visit my Etsy shop for prices or contact me directly for bespoke projects.