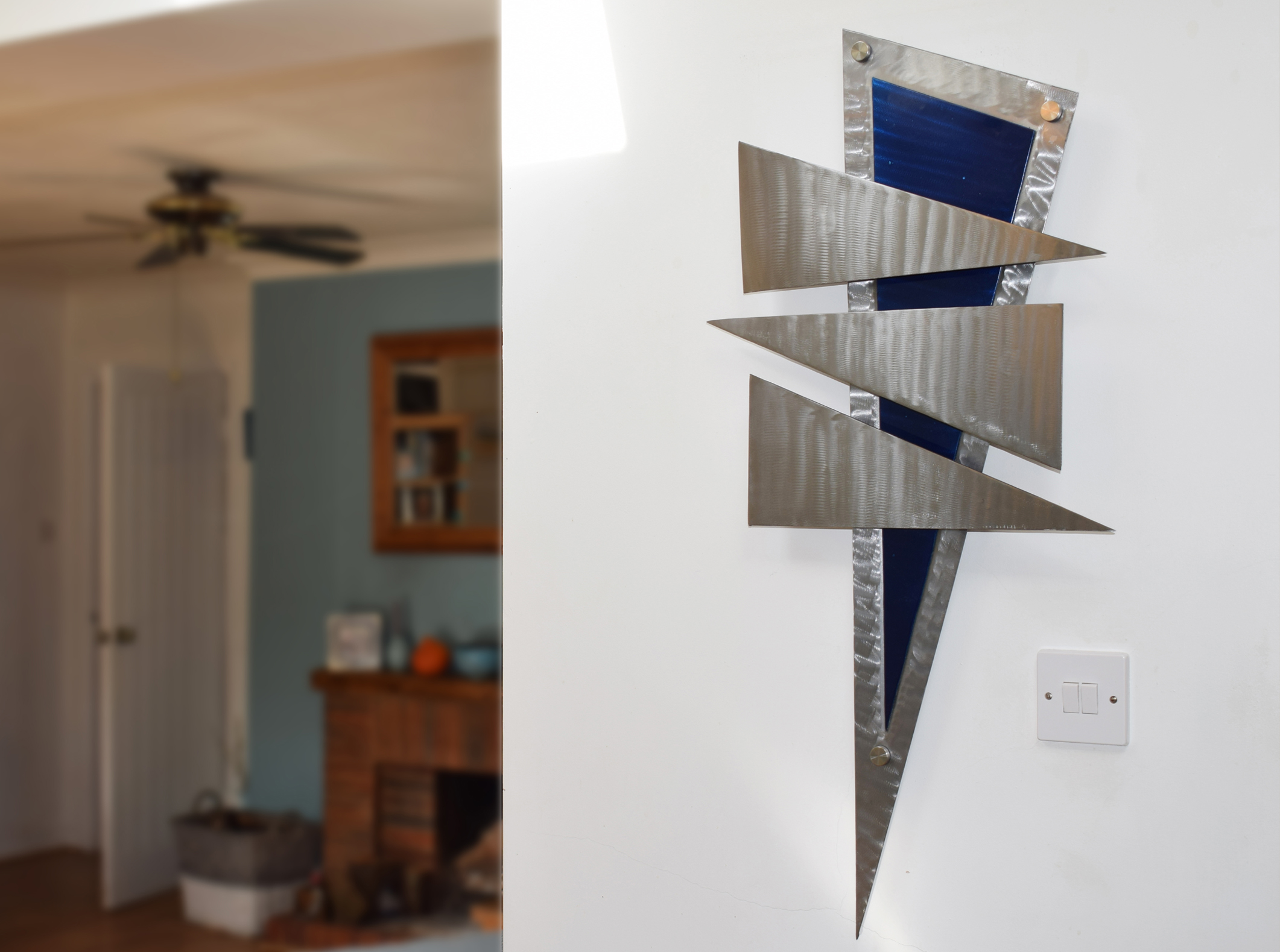 Candie Blue Slice
16 gauge steel base, 18 gauge "blades" and a blue candy paint triangular inset. Pointy, unforgiving and spikily rock n' roll. Could be hung anyway up you like with the in-built 20mm standoffs. I like it like this.
Height: 88cm (34.5")
Width: 46cm (18")
Depth: 5cm (2")
Weight: 2.1kg (4.75lbs)

Please visit my Etsy shop for prices or contact me directly for bespoke projects.